I never owned a PC before, let alone a gaming one. I relied on laptops for the past decade or so, and when I used PCs they were someone's else machines. I recently gave away my Windows laptop, so I was naturally on the lookout for a new machine.
Given the shortage in GPUs, I jumped on the opportunity when I saw there is an RTX 3060 available, which then completed my build. I imagine this build will last for at least five years (maybe even longer).
Specifications
Case: Phanteks Eclipse P400A RGB Black
GPU: ASUS GeForce RTX3060 DUAL OC V2
CPU: Intel Core i9-11900F Processor
Cooler: Cooler Master MasterLiquid Lite 120
RAM: HyperX Fury DDR4 CL16 DIMM 3200Mhz 32GB
SSD: Kingston NV1 NVMe M.2 SSD 1 TB
Motherboard: ASUS ROG Strix B560-F GAMING Wi-Fi moderkort
PSU: Corsair TX650M, 650W PSU
OS: Windows 10 Home
Once I put everything together, booted the machine and installed the base set of software and games I use frequently, I ran a performance test using PassMark Performance Test tool, and the results were pretty damn satisfying to me. I could use a faster disk, though.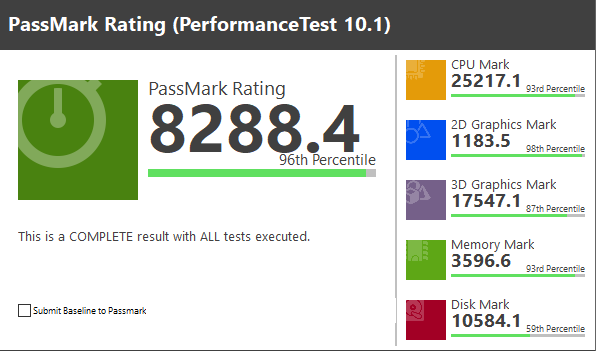 My Plans?
I have been struggling a bit with the performance of the machines I used daily, so this new PC should allow me to work more efficiently and reduce any wasted time spent waiting because of performance degradation. But that's not all, I also plan on:
Run a local media server, so I can play and stream all of my old content.
Enjoy 4K streaming.
Play my favorite games at higher quality settings.
Experiment with lots of VMs and configurations.
Build a small lab for learning purposes.
And many other activities.
Suffice to say, I can now enjoy working from home a little better.
---
---