Important Note: This is not an advertisement, nor is it in any way affiliated to Setapp. I am just sharing with you something that I found to be useful.
Setapp is a paid software subscription service that gives users access to a wide range of applications geared towards the Apple ecosystem. If you have a MacBook or an iPhone, Setapp will provide you with superb selection of applications for the price of a coffee.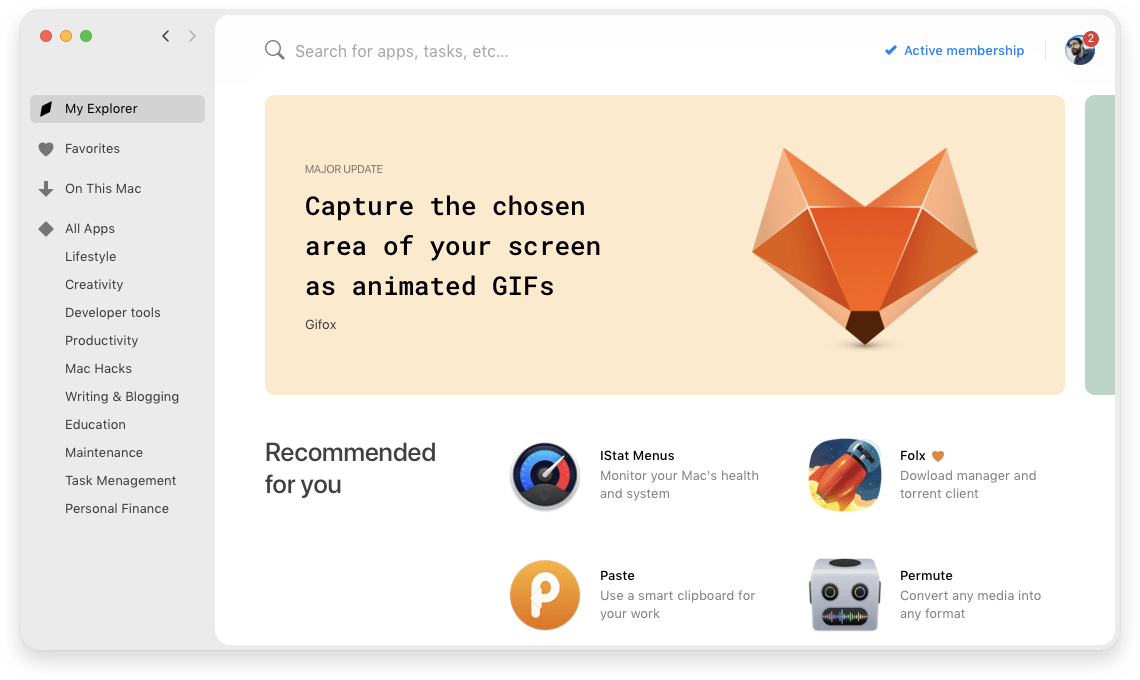 Available Applications
The number of applications keeps expanding with new apps being added every few weeks. There are over 180 applications available through the Setapp application. Most of the applications are only available on macOS, but Setapp started offering some applications on iOS. You can check the full list of applications here.
Apps I <3
I use a bunch of apps – from Setapp – daily, here are my absolute favorites:
ProWritingAid
One app that replaces a professional grammar checker, style adviser, and vocabulary enhancement tool.
Canary Mail
The best and only secure email app you will ever need. It sorts your inbox to allow you to focus on what's important while delivering complete security. Besides, the app's powerful feature set lets you integrate with multiple email providers and manage all your files, events, and tasks in one place.
CleanShot X
The ultimate screen recording app made for macOS. You can use it to swiftly capture Mac's screen without desktop icons, record and trim video, annotate, save screenshots to dedicated cloud, and more.
CloudMounter
Connect your cloud storage accounts like Google Drive, Dropbox, Amazon S3, OneDrive, and others to your Mac's Finder, so you can treat them as regular, local drives.
Downie
Downie lets you download YouTube videos and save video content from hundreds of other websites, including Facebook, Vimeo, and Instagram.
iStat Menu
A fully-equipped system data collector that lives in your menu bar and provides vital info about the key indicators.
Proxyman
A superb debugging proxy that can act like a middleMan. Categorize apps and domains, view HTTP/HTTPS requests, and identify bags on Mac, iOS Simulator, or remote devices. Fine-tune with a set of debugging tools, effortlessly.
ToothFairy
The new Bluetooth assistant you can't live without: simply connect, disconnect, or switch between devices in seconds right from your menu bar, or with a customizable keyboard shortcut.
Outro
Setapp provides some of the best macOS/iOS applications for a minor monthly price. After a few months of hands-on experience, I am impressed and satisfied with the benefits I reaped through my subscription. It feels good to have most of the apps I use in one central location; I love the automatic updates and the ever expanding collection.
---
---